Johnny Thunders
So Alone
[Exclusive European 40th Anniversary Edition]
Available for EUROPEAN Delivery ONLY
Please note that due to our licensing restrictions we are unable to ship orders to the USA or any other country OUTSIDE EUROPE. If you have any queries please email us at yo@remarquablerecords.com
COLOURED VINYL – SOLD OUT!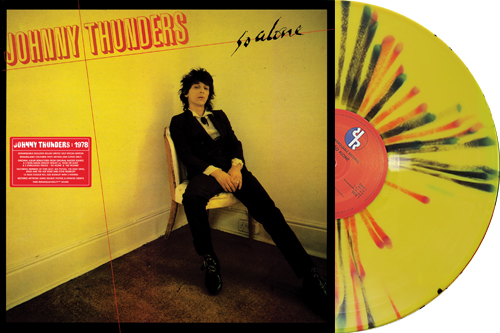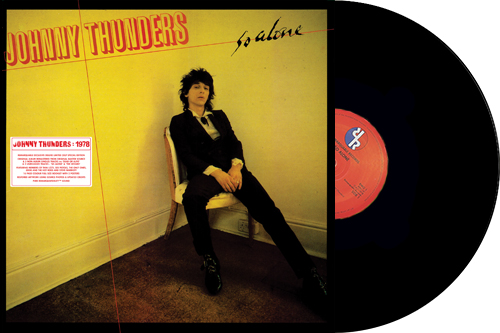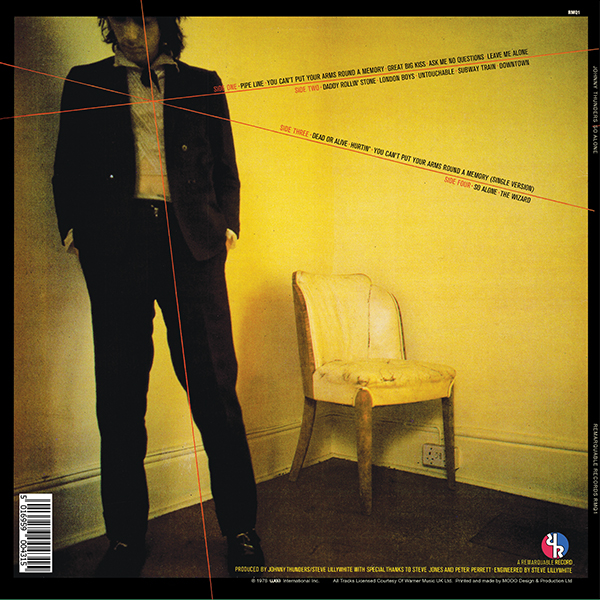 Artist: Johnny Thunders
Title: So Alone (Special Remarquable Edition) Double LP
Release Country: UK/Europe
Record Label: Remarquable Records
Distributor: Light In The Attic Distribution
Special Note: Limited Edition Colour vinyl 500 copies only
Physical Format: 12" x 2 Remarquafidelity™ Black Vinyl
Cat No: RMQ1
Release Date: 29th January 2016
Tracks: [original album] Pipeline / You Can't Put Your Arms Round A Memory / (Give Her A) Great Big Kiss / Ask Me No Questions / Leave Me Alone / Daddy Rollin' Stone / London Boys / (She's So) Untouchable / Subway Train / Downtown / [single A/B sides] Dead Or Alive / Hurtin' / You Can't Put Your Arms Round A Memory (single version) / [outtakes] So Alone / The Wizard
Featured Musicians: Peter Perrett (Guitar/Vocal), Steve Jones (Guitar), Walter Lure (Guitar), Henri-Paul (Guitar), Paul Gray (Bass), Phil Lynott (Bass/Vocals), Billy Rath (Bass), Mike Kellie (Drums), Paul Cook (Drums), Steve Nicol (Drums), Steve Marriott (Vocal/Piano/Harmonica), Patti Palladin (Vocal), Chrissie Hynde (Vocal), Barrie Masters (Vocal), Dave Philp (Vocal), Koulla Kakoulli (Vocal), BP Fallon (Harmonica/Vocal), John 'Irish' Earle (Sax), Chris Wood (Sax) & Steve Lillywhite (Piano/Congas)
Producers: Johnny Thunders & Steve Lillywhite
Recorded and Mixed by Steve Lillywhite at Island Studios / Basing Street Studios 1978
Technical Spec: Mastered from original master tape sources
With 16 page booklet including two posters
Plus Photo Card with weblink for free exclusive bonus content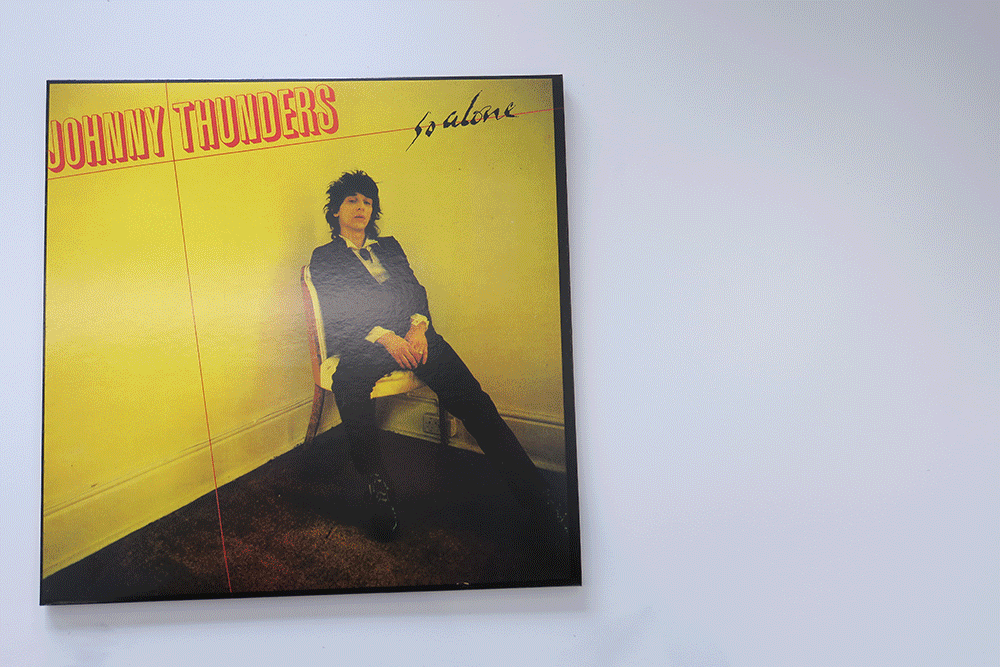 BACKGROUND INFORMATION
Johnny Thunders' career-peak album 'SO ALONE' which Johnny years later acknowledged was "the best record I ever made". It spawned his most popular single 'YOU CAN'T PUT YOUR ARMS ROUND A MEMORY' which featured prominently in the award winning HBO TV series 'The Sopranos' and Scorsese's film 'BRING OUT THE DEAD'. It's an unmissable all-time classic.
This EXCLUSIVE European release serves as an unlikely-to-be-repeated 40th Anniversary Remarquable Special Edition of Johnny's 'SO ALONE' album, and a second disc containing for the first time on vinyl non-album tracks – the unreleased title track SO ALONE; a cover of Marc (T. Rex) Bolan's 'THE WIZARD' which Johnny had recorded as a single b-side AND two non-album single tracks: DEAD OR ALIVE (Johnny's debut solo single a-side); and for the first time in any format since its original release, the single edit of YOU CAN'T PUT YOUR ARMS ROUND A MEMORY; plus its b-side HURTIN'
Rounding off the package is a lavish 16-page booklet reproducing almost all the original promotional materials that accompanied the original release of the album in 1978, including two promotional posters. This remarquable package booklet will not be available again.
The first two releases in this series sold out… don't miss this unique release. There is an extra special edition on splattered coloured vinyl using the art sleeve colours (yellow, red and black).
It's essential, it's limited, it's Johnny Thunders at the peak of his powers. It's simply REMARQUABLE 20th Century rock'n'roll! Bumrush the scalpers and buy your copies NOW!!
REMARQUABLE CREDITS :
Remarquable Research - Pedro Mercedes
Remarquable Tape transfers, restoration & digitising – Mike Wilson at Warner Music UK
Mastering – Nick Robbins @ Sound Mastering
Photography - album sleeve © Peter Gravelle
Graphic Build (releases & website) – Cara Sly-Platz / Remarquable Conception
Design – original album sleeve © Bill Smith
(The REMARQUABLE RECORDS logo inspired by BILL SMITH designer of the original REAL RECORDS logo).